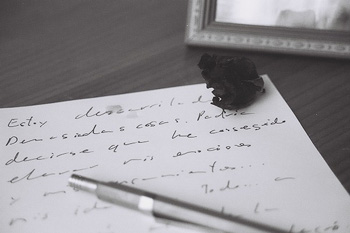 P.S. I love you
is a terrific love story about Holly, a woman who must continue her life after Gerry´s death, her husband .
Directed by Richard Lagravanese, the cast includes, as leading characters, Hilary Swan, who plays the role of Holly and Gerard Butte, who plays the role of Gerry.
The story begins when Gerry dies. Holly leaves her job and spends some months in her house because she doesn´t want to go out. But, three months later, on Holly´s birthday, she gets a letter in which was written: to Holly by Gerry. As
soon as Holly reads this, runs towards the door to know who has left the letter, but she doesn't see anybody. In the letter Gerry says to Holly that she must learn to be happy without him. Since then, she gets a letter once a month for a year, and all of them finish with these words: P.S. I love you.
I like when she reads the letters because while she is reading them, she recalls the different moments they had spent together. My favourite part is when she recalls how she meets Gerry because it´s really funny, and something I love about this film is that although it seems a sad film, there are a lot of funny moments.
For me, it´s a brilliant film with a gripping plot full of emotional and funny moments that makes the audience have special feelings and makes them think that true love never dies. Maybe, for this reason this film was a box office hit.
I thoroughly recommend the film P.S. I love you, especially for people who like romantic stories and make people pay attention until the end of the film. It´s well worth watching this film.